Attorney Profile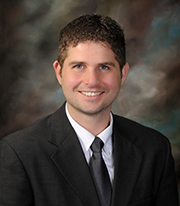 Ryan was born and raised in central New York. Growing up in Burlington Flats, he attended Edmeston Central School from Kindergarten until graduating as Valedictorian in 1995. Ryan continued his education at Maryville College, located in Tennessee, where he graduated Summa Cum Laude with a degree in American Sign Language Interpreting. He returned to New York to pursue legal studies at Syracuse University, College of Law graduating in 2002. Ryan was admitted to practice in New York in 2003.
Ryan has spent his legal career working in the areas of Elder Law, Estate Planning, Probate, Asset Protection and Medicaid. He was a partner of an Estate Planning firm in Utica, NY until May 2014 and continued to serve as of-counsel through November, 2014. In June of 2014, Ryan ventured to open his firm in Otsego County, closer to home. This led to the creation of Coutlée Law - Health & Elder Law Planning located in Fly Creek, New York.
Growing up, Ryan was active in scouting and achieved the rank of Eagle. He enjoyed volunteering with several organizations throughout his college years. Ryan continues his volunteer service through his activities with the Adopt-A-Highway Program & the Surrogate Decision Making Committee. He returned to the area in 2006 where he enjoys beekeeping and gardening.
Attorney Advertising